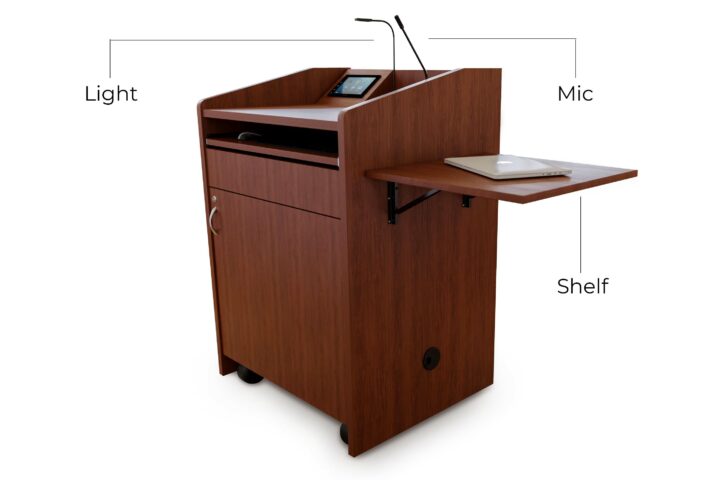 Configure Options
Being able to offer a complete selection of complimentary and competitively priced accessories is just as important as being able to build a well-crafted product. We offer many accessories and configurations that are available on all our products and are also offered in different materials.
Configurations or alterations to the products, offer a superior experience for both the presenter and the audience and Exact takes pride when building these enhancements. Some of these configurations included partial and full width dashes, which can house a small screen or touch panel, as well as various sizes of drawers, doors, flip up shelves, slide out shelves and adjustable shelves.
Electronic accessories include cable wells or cable cubbies that offer different connectivity options, gooseneck microphones and gooseneck lights, electronics locks and other security systems, quiet fans and thermostat fans, rack mounted power bars as well as sound speakers.
We also offer various monitor mounts that vary by function and size.
Please note that not all accessories can be configured on all the Exact products. Please contact your local sales representative for any questions you might have or please contact sales@exactfurniture.com